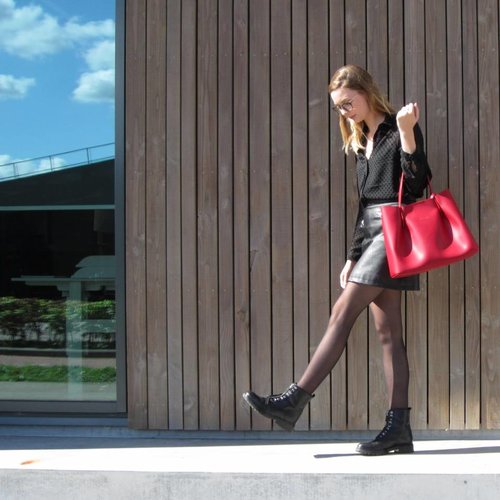 Women Tote Bags

Su.B Tote Bags
Utrecht Shopper
This luxurious tote bag uses Italian leather, even the lining is made of suede leather. The design idea was to create a large compartment to store all you want to carry, as well as a zip pocket for your valuable items. Normally, a shopper has a huge format and is not easy to carry around. The Utrecht tote bag can be closed from both sides with a magnetic button and a metal hook, then the shopper can be folded into a smaller bag.
Almere Small Shopper
The Almere small shopper has a unique luxurious design, and it is a size smaller than the Utrecht shopper. It features a detachable zip pouch. It is an ideal format carry it to office, shopping or travels.
The Su.B shoppers are not only practical, but also strong, durable and gorgeous. 
You can also see the entire Su.B collection here!