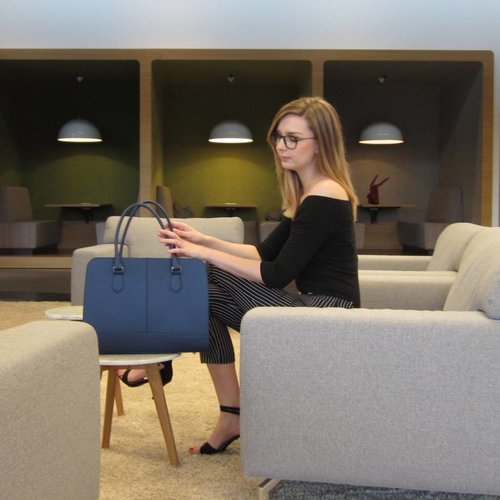 Laptop & Casual Bags

Laptop and Casual Bags
Su.B Women's Laptop Bags
Are you looking for a functional laptop bag that protects your valuable computer notebook and that looks beautiful at the same time? We have multiple designs, sizes and colours to fit both your laptop and your style perfectly!
Amsterdam Pro 13 inch and 15 inch
The Amsterdam Pro 13.3 inch is designed to fit a 14 inch or 13.3 inch laptop, and Amsterdam Pro 15 inch will fit a laptop of up to 15.6 inches for most of the brands such as Apple, Dell, Asus, Lenovo, Acer, Microsoft, HP etc. This model has a minimalist design, but not including a trolley strap.
Amsterdam Travel 13 inch and 15 inch
The Amsterdam Travel is specially designed for frequent travellers. It features a trolley strap for attachment to your suitcase, and an outside pocket behind the trolly strap that you can easily access during travel.
Su.B Casual Bags
In the casual bags line, we have Utrecht shoppers, Almere shoppers and Tilburg handbags.
Utrecht Shoppers
Are you look for a luxurious tote bag with big capacity, then the Utrecht Shopper will be the perfect one for you. It is handcrafted with Italian leather, even the lining is made with suede leather, strong, durable with a gorgeous appearance.
It has a large compartment inside and a zip pocket for your valuable items. It can be closed from both sides with a magnetic button and a metal hook, then the shopper can be folded as a smaller bag.
Almere Small Shoppers
The Almere small shopper has a unique luxurious design, and it is a size smaller than the Utrecht shopper. It features a detachable zip pouch. It is an ideal format carry it to office, shopping or travels.
Tilburg Handbag
Discover the Tilburg handbag with Italian craftsmanship, and minimalist design. It has a perfect size which can fit A4 papers or books, and it features a detachable shoulder strap. You can use it as handbag or as a hands-free crossbody bag. It is an ideal bag for a daily use.