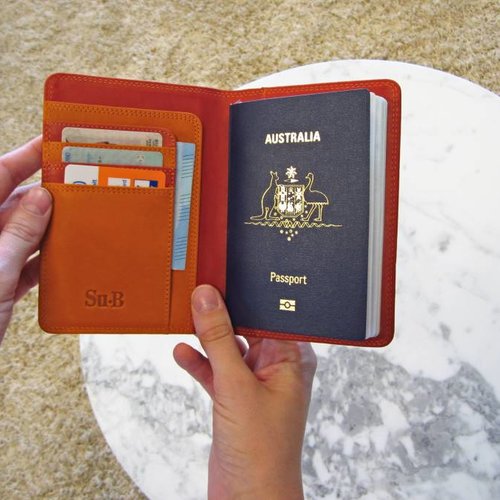 Travel Wallets

Su.B Leather Travel wallets
The Su.B Travel wallets area a must-have for the frequent traveler. They are the ideal solution to keep your phone, cards, and travel documents within rich and safe during the entire journey. All our Travel wallets are made with top quality leather and are therefore strong, durable and have a soft-touch feeling. They are the perfect gift for the business traveller or for those going on family vacation!
Meppel Passport Wallet for Man and Women
This beautiful designer passport wallet is one of the best document organiser accessories for travellers. It is specially designed to keep your passport, bankcards, credit & debit cards, bill notes and boarding pass protected and accessible when you travel. This Passport cover features a RFID-blocking shield to prevent identity theft, and blocks the 13.56 MHZ frequency found in credit cards.
CN FRID Wallet for Women
The Su.B Designer wallet is a must-have for women. It is the ideal purse to organise your bill notes, coins, debit or credit cards, passport, phone, and much more, all in one single place. This cute ladies clutch wallet features a special phone compartment suitable for iPhone or other smartphones, and a detachable wrist strap. Really handy when you travel a lot! The RFID-blocking shield will keep your passport and cards protected against identity theft and skimming.
See also our key cases, shoulder straps, tube scarfs and cushion covers.