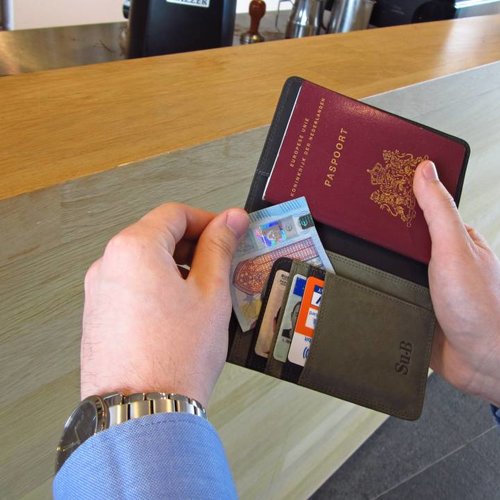 Fashion & Accessories

Su.B Leather Accessories and Fashionable Complements
Are you looking for leather accessories or fashionable products? Su.B offers you a wide range of leather accessories and tube scarves to complete you outfit and travel is style. You can also add the Su.B touch to your home decor with our decorative cushion covers!
Key Cases
Su.B offers a wide variety of key cases to suits your needs. All our key cases are made of genuine leather. Most models feature zipped compartments, key rings, chains and hooks, to help you organise your house keys, office keys, car keys, cards, banknotes and coins.
Travel Wallets
The Su.B Travel wallets area a must-have for the frequent traveler. They are the ideal solution to keep all your bill notes, coins, bankcards, boarding pass, passport and phone within rich during the entire journey. Both the women's wallet and Passport wallets feature a RFID blocking shield to keep your identity and cards safe!
Shoulder Straps
Do you need to replace your purse strap? The Su.B leather shoulder strap is suitable for all Su.B 13.3 inch and 15.6 inch laptop bags. The shoulder strap is removable and the length is adjustable.
Tube Scarves
Su.B also offers you a fashionable and versatile Tube scarf that can be used as a face mask, hat, scarf or bracelet. It's a great alternative to protect your face, head and neck from excessive exposure to the harmful rays of the sun and keep your nose and mouth free from breathable dust.
Cushion Covers
Give your spaces a new look! Su.B cushion covers are ideal for living room, bedroom, couch, chair, floor, sofa, office, cafe, restaurant and much more. All our pillow cases are size 45x45 and feature a hidden zipper. Available in different themes and colours to fits your own needs and style.